Gratituesday – My Online Community
A little over a year ago, my husband and I made a big decision. I was going to leave my  job as a NICU Nurse to become a full time Domestic Engineer!
Yes, a Domestic Engineer is a super fancy title for stay-at-home wife and mommy.  I couldn't ask for a better job!  But the only problem was, "How in the world was I going to be good at this new job!" How do I manage a infant (at that time Little Buddy was only 4 months old), a household, make meals, and not forget about my husband!
For sure there is no way I'll ever cook 3 meals again. Heaven will have to send angels to help with the laundry.  And craft projects, "I wont be doing those ever again!"
James 1:5 says, "If you need wisdom, ask our generous God, and he will give it to you.  He will not rebuke you for asking."  Thats what I need Lord, I need wisdom.
That is exactly what He did.  He gave me wisdom through His children! An online community of women, who  showered me with encouragement and knowledge!  Although, I don't know any of these women personally.  They were (and still are) very valuable to me. Especially at a time that I needed to learn the basic of being a housewife and stay-at-home mom. Today, I want to spend just a few minutes to write about these amazing women because I'm  very grateful for them!
Crystal from Moneysavingmom.com
If you need to learn how to develop a routine, set goals, or having a better grocery budget, it's through Crystal.  Developing a routine helped me get on track and accomplish my goals as a wife and mother.  Her weekly goals have taught me how to break up my own personal goals into bite size pieces! Lastly, learning to decrease my grocery bill was more then just cutting coupons, it was the basics she taught in her series 31 Weeks to a Better Grocery Budget!
Laura from heavenlyhomemakers.com
Laura's honest upbeat personality and humor is expressed daily in her posts! Whether it's a recipe with healthy coconut oil, an inspiring post on God's work in her life or budget friendly nutritious recipes.  She inspires me to recognized that healthy cooking doesn't cost a fortune, it just requires some planning. She has great educational resources that I can't wait to purchase when my Little Buddy gets older.  And if it were not for Laura starting Gratituesday, I wouldn't be writing this post.
Myra from Myblessedlife.net
I've learned from Myra how fun it is the repurpose furniture!  Also, decorating your house doesn't cost an "arm and a leg". With just a little inspiration and creativity, any project is doable!   Her inspiration and motivation is delightful!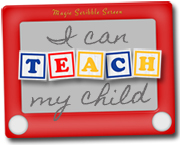 Jenae from Icanteachmychild.com
If you love learning about how to teach your child, Jenae is your go to girl! Her blog is a one stop shop for learning how to teach your child.  I loved making My Body Book and Finger Paint for Little Buddy from her tutorials!  Here ideas are frugal, fun and easy! Who doesn't love that!
 The last two inspiring people I want to share with you today are Kristen Welch and Amy Lynn Andrews.  Kristen's humor in her book Don't Make Me Come Up There!: Quiet Moments for Busy Moms
, is delightful.  If you have children, this book is very encouraging and makes you laugh in just about every story she shares. Amy's ebook, Tell Your Time, revolutionized how I manage my time.  Every activity/duty/chore has a designated time that allows freedom and success to happen.
The wisdom that each one of these women possess and share, has given me the tools to manage my time, money, family, friends, and healthy living! These women are amazing because they are God's hands and feet.  They serve our Lord faithfully as they encourage, motivate, and challenge their readers to be a good stewards of  money, time, and resources.   Thank you to all of you (even if I never met you), you are amazing and inspiring!
Do you have any favorite  blogs or people online who encourage, motivate and teach you? 
Be sure to join Heavenly Homemakers for Gratituesday!